WE DELIVER IMAGES THAT ALLOW YOUR WEDDING STORY TO LAST FOREVER!
You aren't only planning your wedding day, you are planning the FIRST DAY of your AMAZING MARRIAGE!!!  You deserve a team of expert photographers who understand that the connection, the love, the moments are where the magic happens.
We are skilled photographers who effortlessly manage time and organization, allowing you to move and flow through your big day with ease, passion, love and awareness. From our first call to the delivery of your image gallery, you are in good hands.  Seriously, you should expect nothing less!!!!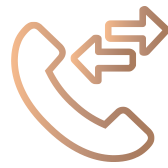 Discovery Call
Book your discovery call to start the process! We want to get to know you and your love story!
Book Your Discovery Call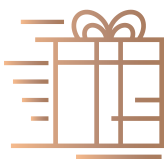 Welcome package
Once you've booked your photographers you will receive a personal letter and small gift as a thank you for trusting us with your wedding photography. In your welcome package you'll receive information on when and how to schedule your engagement session, bridal session portraits and how to plan it all.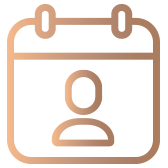 Schedule Our Meeting
We schedule a phone conversation during which we will curate the list of images you want on your day. We will go over the itinerary of the day ensuring all details are covered. We will email this list to you after the meeting so ensure we are all on the same page come the big day.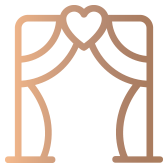 It's Your Wedding Day!
All the planning will pay off today! We arrive at the time we determine in our Schedule Meeting to capture the details. We capture your special moments leading up to your ceremony. We'll have a champagne toast then head into the ceremony. Our photography is efficient and effective and part of the plan which leaves room for the beautiful spontaneous moments we all adore. We capture the story, the celebration and the love. You focus on each other.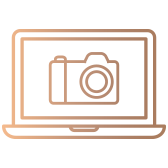 Editing And Proofing
We pride ourselves on precision and intention. During this phase we edit the images and send them to you for proofing. We make it easy to view and share your photos online via our proofing website. If you've selected the digital image collection in your package you will receive all of your photos on a custom flash drive!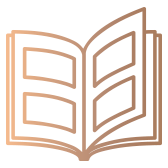 The Book Of Your Wedding.
You can choose your wedding day story book. Our stunning albums are available in an array of materials including 100% genuine Italian Leather in our most substantial and elegant option. Our albums are printed in Italy and shipped directly to you.
"The moment Chris proposed, I knew that I wanted this team to be our wedding photographers. I even moved the wedding date twice to accommodate their schedules. Besides saying yes to Chris's proposal that was the best wedding related decision I made."
- Leilani and Chris
"Truly, truly, truly beyond. Not a day goes by that I don't take a peek at our wedding photos daily (honest to goodness truth!!)!! It is one thing to feel like your wedding photographers are old friends (which before we met them, we were complete strangers) but it's another to feel like your wedding is the only wedding they are photographing."
Ashley & Tim
WOW! Brocato Photography Collective were our photographers for our wedding in the French Quarter and we could not be happier with their work. The photos are absolutely stunning... more than one guest remarked afterwards that they looked like they were "out of a magazine." Not only were we thrilled with their work, but we were also so touched by their sincerity and kind manner through the whole process."
Brandy & Jake